So this is the deal. I NEVER get to go anywhere with the husband unit. Ever. He is always working and we are as broke as a joke. So my dear lovely sweet sugar coated mom decided to spend the night with me and let us go on a movie date. So of course, I pick the movie because I am desperately aching to see Twilight.
Desperate as you can see in a cry/whine blog entry I have below.
But. I am thinking. We don't need to spend this $20.00 for tickets. We will want popcorn. Candy. Drinks. So I do the
OH THE HORROR
unthinkable. I pop my own popcorn. I smuggle my own candy. So we go on a date, just under $25.00 because the friggin' drink itself was almost $5.00! Yes. I am that desperate idiot smuggling a plastic Walmart bag full of popcorn inside my purse. So sue me. After all. I was doing the ever popular
bring your own bag and stuff
tactic so we can save the plant..thing. Right? *huge cheesy grin here*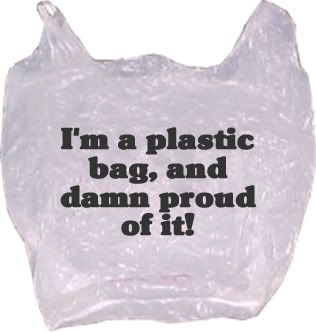 So save the planet and money. Bring your own popcorn by smuggling in some jiffy pop in that over sized purse.
Now, where is my damn snicker bar?